CASS Presidents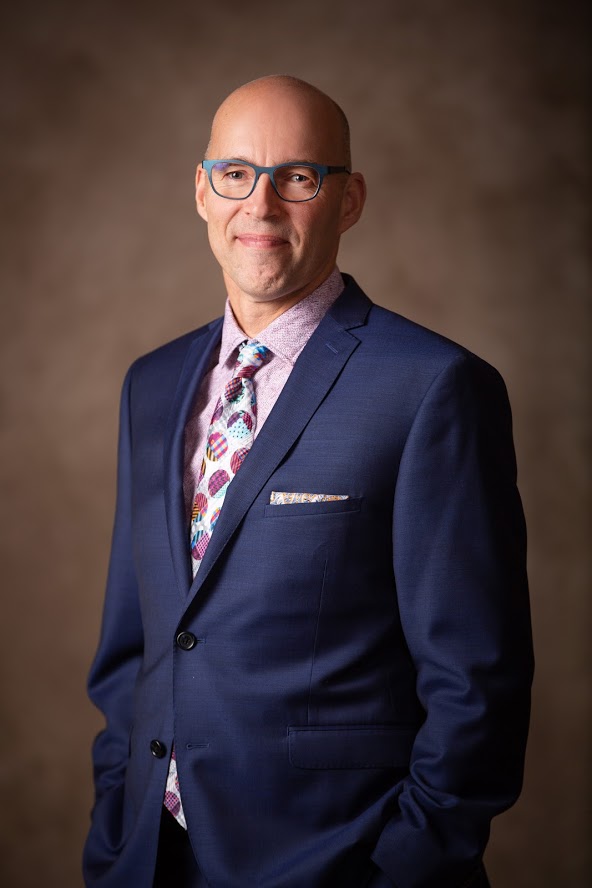 CASS President's Message
The College of Alberta School Superintendents is the professional voice of Alberta's system educational leaders, whose mission is to build system leadership excellence to ensure quality school leadership, quality teaching, and optimum learning for all students in Alberta.
CASS works to foster system excellence leveraging influence with government and key partners, and a strategic focus on strengthening leadership of its members as guided by the Leadership Quality Standard, the Superintendent Leadership Quality Standard and organizational values shared by its members. CASS and its predecessor organizations have served as the voice for Alberta's school system leaders since the 1960s. Throughout its history, CASS has been an active presence in Alberta's education system and has worked with its education partners on numerous discussions and initiatives to proactively strengthen and transform Alberta's world-class education system. Since 2013, CASS has seen a significant increase in its membership, becoming more representative of publicly funded education in Alberta.
For more than 15 years, our organization has acted as a professional body and modeled that public good is enhanced when system leaders' decisions about what ongoing knowledge and abilities to apply, results in quality school leadership, quality teaching, and optimum learning for all students in our school authorities. In the spring of 2021 Bill 55: College of Alberta School Superintendent received royal assent and the College of Alberta School Superintendents was granted professional status within legislation for full implementation on September 2022.
On behalf of the CASS Board of Directors, I extend appreciation to every CASS member, past and present, for their service to and support of students, staff, school divisions, communities, and CASS system leaders around the province.
Sincerely,
Dr. Wilco Tymensen
---
Presidents
| Years Served | Name | School Authority | Position |
| --- | --- | --- | --- |
| 2021-22 | Dr. Wilco Tymensen | Horizon School Division | Superintendent |
| 2019-21 | Bevan Daverne (2-year term) | Golden Hills School Division | Superintendent |
| 2018-19 | Kurt Sacher | Chinook's Edge School Division | Superintendent |
| 2017-18 | Christopher MacPhee | Canadian Rockies Public Schools | Superintendent |
| 2016-17 | Colleen Symyrozum-Watt | Pembina Hills Public Schools | Superintendent |
| 2015-16 | John Waterhouse | Westwind School Division | Deputy Superintendent |
| 2014-15 | Karl Germann | Grande Prairie Catholic | Superintendent |
| 2013-14 | Dr. Larry Jacobs (D)* | Wolf Creek School Div. | Chief Superintendent |
| 2012-13 | Craig Foley | Calgary Catholic School Div. | Superintendent, HR |
| 2011-12 | Roger Nippard | Northern Lights School Div. | Superintendent |
| 2010-11 | Barry Litun | Lethbridge School District | Superintendent |
| 2009-10 | Greg Woronuk | Peace River School Div. | Assistant Superintendent |
| 2008-09 | Paulette Hanna | Red Deer Catholic Reg. Div. | Superintendent |
| 2007-08 | Dr. Jim Brandon | Foothills School Div. | Deputy Superintendent |
| 2006-07 | Mary Lynne Campbell | Parkland School Div | Superintendent |
| 2005-06 | Barbara Gammon | Palliser Reg. Div. | Assoc Supt. |
| 2004-05 | Barry Stangeland | High Prairie S. Div. | Assoc Supt. |
| 2003-04 | Patricia Dorney (D)* | Calgary RCSSD No. 1 | Area Superintendent |
| 2002-03 | Jim Gibbons | Chinook's Edge S.D. | Superintendent |
| 2001-02 | Dr. Hal Kluczny | Wetaskiwin R.P.S.D. | Superintendent |
| 2000-01 | Dr. Darwin Eckstrom | Peace Wapiti | Dep. Supt. |
| 1999-2000 | Ed Wittchen | Northern Lights S.D. | Superintendent |
| 1998-99 | John Darroch | Palliser Reg. Div. | Assoc. Superintendent |
| 1997-98 | David A. Lynn | Foothills School Division | Superintendent |
| 1996-97 | Dr. David Young (D)* | Parkland School Division | Superintendent |
| 1995-96 | Brian Callaghan | Canadian Rockies | Superintendent |
| 1994-95 | Muriel Dunnigan | Edmonton Catholic | Assoc. Superintendent |
| 1993-94 | Dick Baker (D)* | Edmonton Public | Assoc. Superintendent |
| 1992-93 | Merv Kurtz | County of Lacombe | Superintendent |
| 1991-92 | Dave Thomas | East Smoky School Div. | Superintendent |
| 1990-91 | Gordon Welch | Strathcona County | Superintendent |
| July 1990 | Dr. Alan MacLeod | Willow Creek School Div. | Superintendent |
| 1989-90 | Warren Phillips | County of Mountain View | Asst. Superintendent |
| 1988-89 | Dr. John McCarthy | Calgary Catholic | Superintendent |
| 1987-88 | Gary Kiernan | Lakeland Public | Superintendent |
| 1986-87 | Jacqueline Gee | Strathcona Count | Assoc Superintendent |
| 1985-86 | Robert David | County of Lacombe | Superintendent |
| 1984-85 | Harold Parr (D)* | Rocky View School Div | Deputy Superintendent |
| 1982-84 | Gerry Heck | Fort McMurray Catholic | Superintendent |
| Jul-Sept 1982 | Bill Brownlee | Red Deer Public | Superintendent |
| 1981-82 | Dr. Gordon Rancier | Strathcona County | Superintendent |
| 1980-81 | Dennis Grant | Grande Prairie Catholic | Superintendent |
| 1979-80 | Dr. Robert Plaxton (D)* | Lethbridge Public | Superintendent |
| 1978-79 | Gerry Wilson | Three Hills School Div. | Superintendent |
| 1977-78 | Dr. Harold MacNeil (D)* | Edmonton Catholic | Superintendent |
| 1976-77 | Alvin Myhre | County of Parkland | Superintendent |
| 1975-76 | Dr. Jack Van Tighem (D)* | Calgary Catholic | Superintendent |
| 1974-75 | Harold Jepson (D)* | County of Mountain View | Superintendent |
| 1973-74 | Bert Strain (D)* | Stettler School District | Superintendent |
| 1972-73 | Frank Riddle (D)* | Medicine Hat Public | Superintendent |
| 1971-72 | Jack James (D)* | Calgary Public | Sec. Schools Supt. |
| 1970-71 | Dr. Harold MacNeil (D)* | Edmonton Catholic | Superintendent |
| 1969-70 | Robert Kimmit (D)* | Lethbridge Catholic | Superintendent |
| 1968-69 | Dr. Robert Warren (D)* | Calgary Public | Superintendent |
| 1967-68 | Harold Dawe (D)* | Red Deer Public | Superintendent |
| 1966-67 | Dr. Olaf Larson (D)* | Medicine Hat Public | Superintendent |
| 1964-66 | Dr. Peter Bargen (D)* | Edmonton Public | Superintendent |
*(D) Deceased