About CASS - Leadership and System Excellence
Our Vision
Leadership and System Excellence
Our Mission
CASS supports building system leadership excellence to ensure optimal learning for students. 
Who are our members?
The College of Alberta School Superintendents members are the province's system educational leaders. With highly developed competencies and a lifelong passion for teaching and learning, CASS members are uniquely qualified to ensure the success of school systems in Alberta.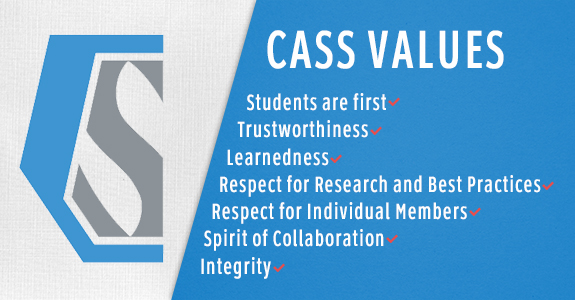 Why do we exist?
The Alberta ECS / K – 12 education system is fundamental to a democratic society and must provide all students with a foundation for lifelong learning and citizenship. System educational leaders play a critical role to ensure quality school leadership, quality teaching and optimum learning for all students in Alberta.
What we do?
The purpose of CASS, through professional learning, is to support members to be visionary leaders of education by representing collective wisdom and interests. Superintendents and system education leaders establish and sustain a culture that promotes shared responsibility for student success and system improvement.