Annual Report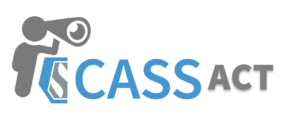 The College of Alberta School Superintendents Act (CASS Act) stipulates in Section 11(1):
The board of directors shall submit annually to the Minister, in a form satisfactory to the Minister, an annual report that contains the information requested by the Minister.

Annual Report 2021-2022
The first annual report for the College of Alberta School Superintendents for the 2021-2022 school year, as stipulated by the CASS Act. The first the College has issued as a legislated professional organization.
The College is grateful for the opportunity to reflect on the College's achievements for the past year and to make these known to all Albertans.

View the Report