← Back to Conferences/Professional Learning
2022 CASS Fall Conference

Fall Conference 2022 Highlights
---

Program at a Glance (Fall Conference 2022)  with room locations

Fall Conference 2022 Program  with session descriptions and speaker bios

---
Pre-Conference: Wednesday, October 26, 2022, 9:30 a.m. – 5:30 p.m.


---
Conference Details
Informed by system leaders' feedback through CASS Pro-spective and previous conference evaluations, the fall conference program has been designed around Alberta leadership and superintendent quality standards featuring thematic Alberta stories of practice on:
Governance,
Human Resources,
Workplace Wellness,
Modelling Commitment to Professional Learning,
Inclusion, and
Leading Learning (Curriculum Implementation).
In addition to time set aside for networking, the conference provides all participants with the opportunity to provide feedback on the CASS Continuing Education Program, gather at the President's Reception, attend two of 12 breakout sessions, and play an active role in CASS' Annual General Meeting.
The last day of the conference features Jordan Tinney, a recently retired superintendent of Surrey School District who will engage in discussion on your role of 'Leading us Forward.'
CASS members are encouraged to attend the annual general meeting to learn about the important amendments to the membership handbook and be there to approve bylaws that are to be adopted by our organization. Please join and support the spirit of this expectation. Greater attendance supporting the preliminary work will give these bylaws greater meaning.



2021 Fall Conference Highlights
Conference Reading and Resource Materials

Compilation of Presenter Contacts and Resources
CASS Resource Library – Alberta Stories of Practice Learning Guides
The CASS Resource Library  includes "made in Alberta" resources designed for system leaders that will support "pre learning" prior to the annual conference.  One example a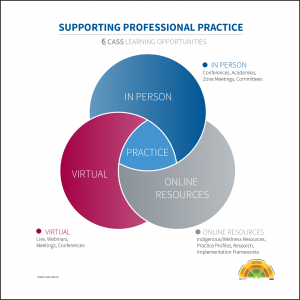 re CASS learning guides, which are intended to apply research, deepen understanding and enhance professional practice within the Alberta context. Learning guides have summarized  CASS "Alberta Stories of Practice" webinars.
CASS Conference Archives
Missed a recent CASS Learning Opportunity?
The CASS Conference Archives include a list of conference concurrent session recordings and resources, alongside the program.   You can find past learning opportunities and resources in the archives. (Thanks to all facilitators for your willingness to share the learning beyond the conference.)
Conference Supporters
Gold Sponsors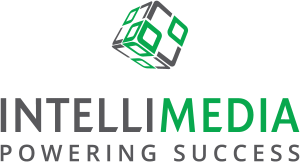 Intellimedia LP offers services and solutions that maximize the value of systems and data to power and achieve organizational success. Equipped with extensive knowledge and experience in business process, data management, and integration, Intellimedia helps organizations expand capabilities of existing systems, as well as complements them with customized solutions.  
An Edmonton-based Software Company, Intellimedia offers licensed software solutions, technical professional services as well as IT and management consulting to K-12 Schools and School Districts. With a well-established Client base in Alberta and numerous others throughout Canada and all around the world, Intellimedia has become a trusted partner to many School Districts, both large and small scale. 
Among our flagship education solutions are Dossier Education Management System, SchoolEngage, and InteliLink all of which help maximize the value of data as well as increase organizational capacity to ease administrative burden.
---

Edsby is a global company that transforms how students, teachers, parents and administrators engage by bringing innovative, state-of-the-art new tools to teachers making it easier to improve student engagement and assessment while involving parents with what is happening at their child's school. Edsby organizes student's classes including information exchange, portfolios and assessment information.  Teachers have collaborative groups to monitor student success, support out of class activities and modern assessment tools to triangulate evidence, share with parents and allow for student voice.  Community is at the heart of our platform and what we base our functional foundation from….Allowing all stakeholders to collaborate and contribute – not simply be receivers of information.
Read how Edsby has been helping Lakehead Schools improve for their FNMI student graduation rates:  https://edsby.com/edsby-as-a-student-intervention-system/
---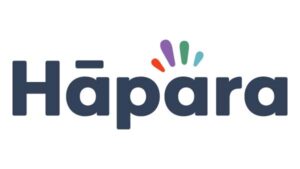 Hāpara is a research-based instructional management suite that follows John Hattie's principles to enable educators to create visible, differentiated and focused learning experiences. For a decade, visionary school divisions in Alberta have partnered with Hāpara on behalf of Alberta teachers and learners. Today, the Alberta Collaboration for Learning (ACL) is an open membership group of school divisions from across the province. The ACL shares their collective professional practice, resources and learning units/lessons that cover the entire K-12 Alberta curriculum, as well as the new K-3 curriculum.
The results speak for themselves — especially in areas of inter-district collaboration, learner equity and student performance.
Twitter handle: @NelsonClassroom
Instagram Handle: @nelsonclassroom
Nelson is Canada's leading K–12 educational publisher and we have remained dedicated to our legacy of looking forward for over a century. Our commitment to the individualized needs of students, teachers, and administrators continues to fuel our innovation as an educational partner. In 2017, these efforts manifested in Edwin, Nelson's revolutionary digital platform that provides a common experience for deep, trusted content and boundless learning pathways. Nelson's visionary digital transformation embodies our promise of equitable, inclusive, and engaging experiences for all teachers and students.
Silver Sponsors

Matific is an award-winning and pedagogically rigorous mathematics learning platform used by millions of learners every day. It offers an engaging platform grounded in a rigorous pedagogy to impact mathematic results. Designed by pedagogical experts from Berkeley, Harvard, Stanford and the Einstein Institute, Matific reduces anxiety in students by encouraging them to try again versus providing the answer or showing them they are incorrect. Developed with a goal of providing a deep understanding of the foundational building blocks in K-6 mathematics.
---
OverDrive is very excited for the opportunity to exhibit at CASS this fall, as well as provide attendees with information on our services. Founded in 1986, OverDrive – the leading digital reading platform for libraries – and OverDrive Education are based in Cleveland, Ohio USA.

The Sora reading app gives K-12 students one-tap access to ebooks, audiobooks, Read-Alongs, magazines and more on any device, at any time. Our full-service platform gives students in 53,000 schools and districts across the globe an equal opportunity to succeed with literacy. Sora can support all learners in Alberta with the variety of content that is available. This includes Canadian Indigenous authors and characters as well as the Alberta Rocky Mountain Reader's choices, nominees, and winners! Sora was named one of TIME's Best Inventions of 2019. Meet Sora: An ebook and audiobook app for students from OverDrive
---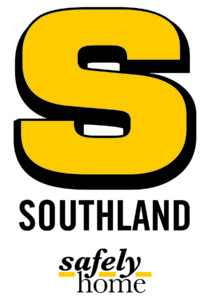 Southland Transportation has been specializing in student transportation for over 50 years, starting Calgary in 1971. Since then we have built a network of services across Alberta and Canada. In Alberta, we offer School Transportation services in Cold Lake, Edmonton, Calgary, Medicine Hat, Lethbridge, Cochrane, Canmore, Okotoks, High River, Brooks, Strathmore, Oyen, Drumheller and through our sister company Prairie Bus Lines in Red Deer, Ponoka, Wetaskiwin, Mascwacis, Rocky Mountain House, Sylvan Lake and Drumheller and all surrounding areas.
Southland Transportation has been working closely with the Tsuut'ina First Nation, providing transportation services since 2019. In 2021, our sister company Prairie Bus Lines, supported Mascwacis Education Services Commission in creating their own school bussing operation for children on the nation who go to the Nation schools. The support with planning, training, maintenance and asset acquisition allowed MESC to become independent and employ from their own communities. At the same time, PBL put in place an operation to provide transportation of students between the 4 Mascwacis Nations of Samson, Louis Bull, Montana and Ermineskin and schools in Pigeon Lake, Ponoka and Wetaskiwin. Southland also developed and initiated in partnership with Stoney Tribal Administration a shuttle service between Mini thni, Cochrane and the Stoney Nakoda Resort to allow nation members to access facilities in Cochrane and onwards in to Calgary. We are extremely proud of our relationships with our First Nation Partners across Canada.
---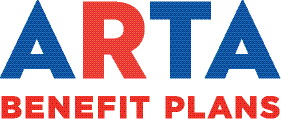 Alberta Retired Teachers' Association (ARTA) was established in 1963 as a province-wide, non-profit organization. Its goal was to offer social activities to its members and to look at issues affecting retired teachers. In 1995 the ARTA Benefit Plans were added to its list of services to retired teachers.
Since then, ARTA has grown to over 27,000 members and provides many services, such as: healthcare and dental insurance plans, wellness information and activities, information on retirement, post-secondary scholarships, social activities and preferred discounts with various partners.
---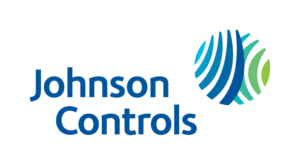 For school leaders who need to deliver a quality learning environment without compromising comfort, security or safety, Johnson Controls can positively impact your school district by delivering  innovative business solutions to promote a comfortable, safe and green environment for students, teachers and staff.  We do this by increasing energy and operational efficiency while lowering risk through innovative building systems, guaranteed outcomes, security and fire/life safety solutions designed with the  unique demands of schools in mind. We provide schools reliable service on HVAC & Controls, Fire Protection and Security systems. Our expertise integrating the multiple systems used in today's schools drives lower costs and better student experiences.
Transforming School Districts to Power Your Mission | Johnson Controls – YouTube
The Power Behind Your Mission – YouTube
Bronze Sponsors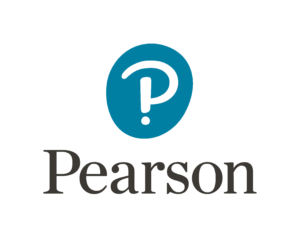 Pearson is Canada's leading educational publisher, developing resources for all core curriculum subjects K-12; Literacy, Mathematics, Science, Social Studies and French as a Second Language. Pearson is committed to honouring the histories, cultures, worldviews, and knowledge of Indigenous Peoples of Canada. Visit www.pearsoncanada.ca/indigenous to see resources to support Indigenous education. We see the diversity of Canada's students as a strength and are committed to developing a full array of core curriculum, supplementary, assessment, professional and early learning resources to help students of all ages learn at their own pace, and in their own ways.
---

With offices in Edmonton, across Canada, as well as Boston and New York,  Pender & Howe is a boutique retained executive search firm committed to assisting human capital leaders, governing boards, and executives identify and recruit inspirational and mission-driven leaders within the academic sector.
Our team has collaborated with leading universities and academic institutions across Canada to connect exceptional leaders with innovative organizations. Pender & Howe has led searches for academic institutions at the executive level, including but not limited to the positions of Head of School, Director of Facilities, Associate Superintendent and Superintendent.
With more than 30 years of combined experience in leadership advisory and executive search, we provide a unique offering for our clients and candidates – competence, dedication, transparency, and efficiency. Additionally, as a recruiting firm engaged in executive search, Pender & Howe has a deep social responsibility to recognize and champion Diversity, Equity, and Inclusion (DE&I) in every recruiting assignment.
Online registration is now closed. Please contact claudine.cortes@cass.ab.ca for info.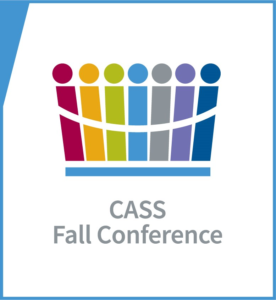 Goal:

CASS Professional Learning Opportunities contribute to the achievement of CASS Strategic Priority 3: Comprehensive and Collaborative Professional Learning

Date(s):

October 26-28, 2022

Location:

Deerfoot Inn and Conference Centre, 11500 35 St. SE #1000, Calgary, AB

Conference Rate: $159
Group Code: TJCASS22
Cut Off Date: 5:00 PM, October 14, 2022

Reservations can be made by calling 403-236-7529 or Toll Free: 1-888-875-4667
Online: www.deerfootinn.com (Enter dates on first page, will redirect to next page, click "add code", click "group attendee", enter group code TJCASS22, click "complete reservation" and proceed with personal information.

Overflow rooms can be booked at the Service Plus property across the street. Please call for reservations (403) 256-5352 / 1-888-875-4667 and mention group code: 3747 for booking.