← Back to Conferences/Professional Learning
First Nations, Métis & Inuit Education Gathering
Conference Details

2018 Highlights 

Detailed Program 

Program at a Glance
The College of Alberta School Superintendents (CASS) is pleased and honoured to announce the third CASS First Nations, Métis and Inuit Gathering to be held at Fantasyland Hotel in Edmonton, Alberta April 18-20, 2018.
The First Nations, Métis and Inuit Gathering began as a vision to bring Indigenous and non-Indigenous educators, education partners and members of our communities together to share our experiences and stories as we began our journey to reconciliation through education.  Over the span of 3 years and 2 Gatherings the movement has gained strength, depth, momentum as the relationships, and commitments grow.  This third Gathering builds upon the learning and experiences that CASS has gained and promises to be our best Gathering yet as we learn from and with the First Nations, Inuit and Métis peoples of this land, from across Alberta and beyond.
Highlights of the third Gathering include:
Inspiring keynotes from:
Tom Jackson, one of Canada's most popular actors and country folk singers
Patti LaBoucane-Benson, nationally and internationally recognized author and lecturer
Angela Hovak Johnston, internationally recognized author, Inuit traditional tattoo cultural artist
Stan Wesley, a nationally recognized inspirational speaker
A beautiful performance by the Sila Inuit Throat Singers, Jenna Broomfield and Malaya Bishop.
Grand entry, pipe ceremonies, Elder teachings and cultural protocols to honour First nations, Métis and Inuit people of Alberta as well as our delegates.
We are especially excited to have an enhanced focus on Inuit culture, knowledge and education this year and to have the showcasing of the Indigenous People's Atlas of Canada education resources including the giant floor map will be unveiled for the first time anywhere in the country. We also will display the newest Legacy of Hope exhibit Bi-Giwen: Coming Home on the 60's Scoop with accompanying workshops.
There will be a beautiful Indigenous Market Place for some unique opportunities to shop and support local Indigenous artisans.
We are honoured to have Dr. Jennifer Tupper, Dean of Education, University of Alberta serve as the first witness at our Gathering. Dr. Tupper will be visiting many of the sessions to witness our learning and share with her thoughts and calls to actions at our closing.
We are also proud to be going greener this year finding a balance between saving trees and providing delegates with enough information in hand to ensure smooth movement from session to session.
Please join us as we come together to hear one another, share with one another and breath life in to reconciliation education for all of our children.
Keynote Speakers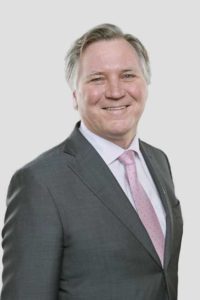 Wednesday Evening Greetings from Honorable Richard Freehan – Minister of Indigenous Relations:
Richard Feehan was elected to the Legislative Assembly of Alberta, representing the constituency of Edmonton-Rutherford, on May 5, 2015. On February 2, 2016, Mr. Feehan was appointed Minister of Indigenous Relations.
Prior to his service with the Legislative Assembly he dedicated over a decade to teaching for the Edmonton division of the University of Calgary's Faculty of Social Work. Previous to this he was program director of the Edmonton Social Planning Council and vice-president of Edmonton's Catholic Social Services. He also spent more than a decade in private social work practice.
Community minded, he has served on the Clinical Advisory Team for the Association of Alberta Sexual Assault Services and as the University of Calgary Faculty of Social Work representative on the board for the Canadian Research Institute for Law and the Family. He has a bachelor of arts degree from the University of Alberta, a bachelor of social work from the University of Calgary and a masters of social work from Wilfrid Laurier University in Waterloo, Ontario.
Born and raised in Edmonton, he lives on Edmonton's south side with his wife, Kathaleen.
Wednesday Evening Keynote Speaker: Tom Jackson
One of Canada's most popular actors and country folk singers, Tom Jackson is also well known as an entrepreneur. He was born to Rose, a Cree mother and Marshall, an English father on the One Arrow Reserve in Saskatchewan, Canada. His family moved to Namao, Alberta when he was seven years old, then when he was fourteen he had moved with his family to Winnipeg, Manitoba.  A year later he dropped out of high school taking a life on the streets for seven years. From these humble beginnings, he rose to become one of Canada's favorite and most honoured First Nations performers.
Tom Jackson founded the annual Huron Carole fund-raising concerts in 1987 in order to support the Salvation Army. His most notable television appearances were on Shining Time Station (1989) as Billy Twofeathers and North of 60 (1992) as Peter Kenidi.  A thrice Gemini Award-nominated star of North of 60, he has received 2 Juno Award nominations, a Canadian Aboriginal Music Award, the Queen's Jubilee Medal in 2002 and Centennial medals from Alberta and Saskatchewan in 2005.  He was invested as an Officer of the ORDER OF CANADA in 2000. He has been awarded honorary degrees from 9 Canadian universities and is the recipient of dozens of humanitarian awards.  In 2009 he was appointed chancellor of Trent University.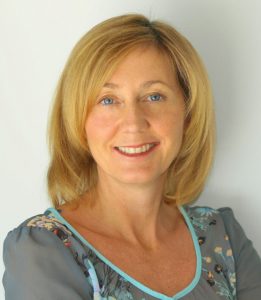 Thursday Morning Keynote Speaker: Dr. Patti LaBoucane-Benson
Dr. Patti LaBoucane-Benson has a PhD in Human Ecology, focusing on Aboriginal Family, and Community Resilience.  She was the recipient of the two top social sciences doctoral awards.  The prestigious Pierre Elliot Trudeau scholarship and the Social Sciences and Humanities Research Council Doctoral Fellowship.
Patti has worked for Native Counselling Services of Alberta (NCSA) for 20 years and is currently the Director of Research, Training, and Communication.
In the past 15 years, Patti has provided leadership for research teams, undertaking community-based, applied research.  She is also the executive producer and principle investigator for BearPaw Communications, BearPaw Media video productions, and BearPaw Legal Education publications for NCSA, oversees the development and implementation of the historic trauma healing programs for NCSA. In 2015, Patti's first novel was published by House of Anansi Press. Based on her PhD research, the Outside Circle is an evidence-based work of creative non-fiction, describing how historic trauma has resulted in poverty, gang affiliation, and hopelessness for an inner-city Aboriginal family.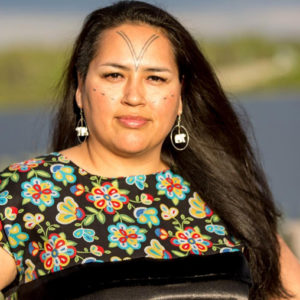 Thursday Evening Banquet Keynote Speaker: Angela Hovak Johnston /  Sila Inuit Throat Singers
An Inuk woman raised on the land in the Kitikmeot Region, Nunavut until she was sent away to school at age 7.  Even though she was able to go home during school breaks being away from her family for the majority of the year had a huge impact on her life.  From losing most of her language, to being sexually assaulted, she has been able to use what happened to her to help others.  She now prefers to use her Inuinnaqtun name given to her at birth as a way to carry on a past relative's name, the characteristics of that ancestor and to honour her culture.  She has a deep connection to her culture, traditional arts, and skills.  Now living in Yellowknife NWT, she does some type of an traditional artwork every day; from sewing, soapstone carving, jewelry making, tanning hides, fleshing, preparing skins, and her latest – traditional tattooing.
She is known as an artist who is well respected for the pride she puts into her work, culture, and traditions.  The high quality of work and the use of traditional materials make her work stand out as one of the noticeable traditional artist around, and also teaches school students part time on how to make traditional items.
Her most recent passion is spear heading a revival of the traditional Inuit tattoo's by learning the modern and ancient methods of tattooing.  She has been working/planning on the Inuit Tattoo Revitalization Project for 9 years. In the past year through the project she has either tattooed or has directly been responsible for the tattooing over 100 women, which includes more than tripling the number of Inuit women in Nunavut with facial tattoos.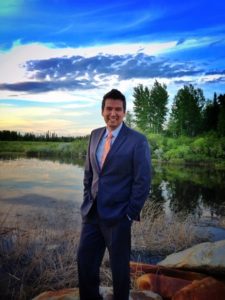 Friday Morning Keynote Speaker: Stan Wesley
Born and raised in Moose Factory, Ontario, a Cree community on the South coast of James Bay, Stan as a youth began what would be a life-long career of bringing laughter and meaning to audiences with the creation of "Bunnuck," a weekly show that aired on TVO and TVNC for several seasons.
Since then, for over 20 years, Stan has engaged and entertained audiences with his unique style of fun and depth in presentations, keynotes, emcee and facilitation services. Stan speaks on a variety of issues with a focus on celebrating success and advancing good, healthy relations among Aboriginal and non-Aboriginal peoples.
Stan has worked at the local, regional, provincial and national levels. With his high energy, sincere professional approach, he is considered by many to be one of the top speakers in the country today.
Conference Reading and Resource Materials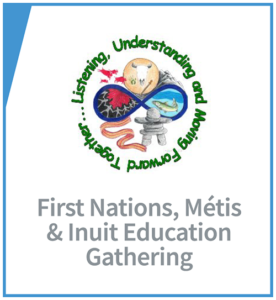 Goal:

Goals for the First Nations Métis and Inuit Education Gathering include:

an increase in awareness and understanding of foundational knowledge of First Nations, Métis and Inuit for the benefit of all students;
an increase in capacity building to meet the learning needs of First Nations, Métis and Inuit students; and
an increase in understanding how to engage and collaborate with First Nations, Métis and Inuit leaders, elders, communities and organizations.

Conference goals also include:

Building capacity through awareness and understanding of the professional practice standard(s) and competencies leading to a commitment to action.

Date(s):

April 18-20, 2018

Location:

Conference occurs at the Fantasyland Hotel

17700-87 Avenue, Edmonton, AB

Direct Tel: (780) 444-3000

Toll Free: 1 (800) 737-3783