Reconciliation
In this section, you will learn about reconciliation and the role of education in reconciliation.
Introduction
In this section on reconciliation, you learn about the importance of reconciliation and implementing strategies that include Indigenous learning and how this benefits all students and staff.
"Reconciliation is about establishing and maintaining a mutually respectful relationship between Aboriginal and non-Aboriginal peoples in this country. In order for that to happen, there has to be awareness of the past, acknowledgement of the harm that has been inflicted, atonement for the causes, and action to change behavior. We are not there yet. The relationship between Aboriginal and non-Aboriginal peoples is not a mutually respectful one. But, we believe we can get there, and we believe we can maintain it." 1
Education about Canada's historic and present relationship with Indigenous Peoples is central to reconciliation because we must understand the past in order to understand the present. Learning must be authentic and occur alongside Indigenous Peoples rather than apart from them. It is important to understand that reconciliation is on-going, will continue for generations to come, and takes time. It is about repairing harm and mending broken relationships. Reconciliation can happen at personal, professional, and larger social scale levels.
TRC Commissioner Murray Sinclair (Ojibway) stated that "education is the key to reconciliation," adding, "education got us into this mess, and education will get us out of this mess".  2
Calls to Action
The Truth and Reconciliation Commission (TRC) released 94 Calls to Action in 2015 "to redress the legacy of residential schools and advance the process of Canadian reconciliation". 3
The Commission writes that "A critical part of this process involves repairing damaged trust by making apologies, providing individual and collective reparations, and following through with concrete actions that demonstrate real societal change. Establishing respectful relationships also requires the revitalization of Indigenous law and legal traditions. It is important that all Canadians understand how traditional First Nations, Inuit, and Métis approaches to resolving conflict, repairing harm, and restoring relationships can inform the reconciliation process." 4
The Commission gave us several guiding principles that we can follow to move forward in reconciliation together.
The

United Nations Declaration on the Rights of Indigenous Peoples

is the framework for reconciliation at all levels and across all sectors of Canadian society.

First Nations, Inuit, and Métis Peoples, as the original peoples of this country and as self-determining peoples, have Treaty, constitutional, and human rights that must be recognized and respected.

Reconciliation is a process of healing relationships that requires public truth sharing, apology, and commemoration that acknowledge and redress past harms.
Reconciliation requires constructive action on addressing the ongoing legacies of colonialism that have had destructive impacts on Aboriginal Peoples' education, cultures and languages, health, child welfare, administration of justice, and economic opportunities and prosperity.
Reconciliation must create a more equitable and inclusive society by closing the gaps in social, health, and economic outcomes that exist between Aboriginal and non-Aboriginal Canadians.
All Canadians, as Treaty peoples, share responsibility for establishing and maintaining mutually respectful relationships.
The perspectives and understandings of Aboriginal Elders and Traditional Knowledge Keepers of the ethics, concepts, and practices of reconciliation are vital to long-term reconciliation.
Supporting Aboriginal peoples' cultural revitalization and integrating Indigenous knowledge systems, oral histories, laws, protocols, and connections to the land into the reconciliation process are essential.
Reconciliation requires political will, joint leadership, trust building, accountability, and transparency, as well as a substantial investment of resources.
Reconciliation requires sustained public education and dialogue, including youth engagement, about the history and legacy of residential schools, Treaties, and Aboriginal rights, as well as the historical and contemporary contributions of Aboriginal peoples to Canadian society." 5
Eleven of the 96 Calls to Action relate directly to education, although the majority correlate with education indirectly. In 2014, Alberta Education made a commitment to integrate the Calls to Action into their mandate at the final Truth and Reconciliation Commission event in Edmonton. Alberta Education's commitment to reconciliation included mandatory content for all Alberta students on residential schools and treaties, a Kindergarten to Grade 12 curriculum development standard, and support for professional learning opportunities for teachers. Reconciliation is also about becoming aware of and acknowledging the short- and long-term impacts of policies and attitudes that have contributed to trauma, intergenerational trauma, and negative beliefs and attitudes about Indigenous People. Working with, creating space for, and including narratives of Indigenous People is essential to reconciliation. For example, it is one thing to understand Treaties from the written Crown perspective, but acknowledging and learning about treaties from the spirit and intent as communicated by Indigenous People is imperative to reconciliation. 
For All Students
Reconciliation in education is for all students. As Leroy Littlebear explains, "Aboriginal students do not see reflected in the curricula of most schools the history, traditions, customs, language, philosophy, beliefs, and ways of being of their people. For Aboriginal People, the school is not a place for cultural affirmation and empowerment."6 On the other hand, all students will benefit from seeing Indigenous People included in curricula. The Aboriginal Healing foundations says that "In order to create and define clear models and best practices to continue strengthening and reinforcing Aboriginal capacity for social resolution and social action, it is necessary to understand the mechanisms put in place by colonizers to marginalize and downgrade Aboriginal People's personal roles and lifeways. These mechanisms served to destroy Aboriginal culture and social domains, to restrict their social mobility, to disfavor them in access to resources and to create or accentuate inequities within and between Aboriginal communities." 7
Implications
A legacy of trauma, policies and negative attitudes and beliefs contribute to the negative social implications that many Indigenous People have and continue to face. Health researchers B. Allan and J. Smylie explain the effects this has on society: "The rippling effects of the trauma and rupture caused by colonial policies have served to reinforce or seemingly legitimize racist stereotypes about Indigenous Peoples. The damage caused to Indigenous communities by colonization illustrated through stigma created by poor physical and mental health, high rates of substance abuse, suicide, poverty, unemployment, under-housing and homelessness, and overrepresentation in incarceration and child welfare, may be used as justification for continuing racist beliefs, paternalistic policies and inequitable treatment. Racist stereotypes have found steady employment beyond policy documents, showing up in public education systems and media coverage, contributing to and reinforcing a naturalized kind of racism that permeates Canadian society."8
As educators, we can facilitate opportunities to dissolve negative stereotypes and promote positive thinking about and understandings of Indigenous People.  Weaving of Indigenous history, worldview, and culture in our processes and curriculum will enhance opportunities for reconciliation.
Balancing Education
The Government of Alberta's Education for Reconciliation initiative says, "Education for Reconciliation is a step towards rebalancing the education system, advancing reconciliation and supporting the commitments made by the Government of Alberta in response to the Truth and Reconciliation Commission of Canada Calls to Action."9
In 2016, representatives from Alberta Education, The Alberta Teachers' Association, The Alberta Association of Deans of Education, The Alberta School Boards Association, The Alberta Regional Professional Development Consortia, and The College of Alberta School Superintendents signed the Joint Commitment to Action with The National Centre for Truth and Reconciliation to ensure that all Kindergarten to Grade 12 teachers receive professional development related to First Nations, Métis and Inuit history and culture. This commitment directly correlates with some of the TRC's Calls to Action such as; 
#62 We call upon the federal, provincial, and territorial governments, in consultation and collaboration with Survivors, Aboriginal peoples, and educators, to: i. Make age-appropriate curriculum on residential schools, Treaties, and Aboriginal peoples' historical and contemporary contributions to Canada a mandatory education requirement for Kindergarten to Grade Twelve students. ii. Provide the necessary funding to post-secondary institutions to educate teachers on how to integrate Indigenous knowledge and teaching methods into classrooms. iii. Provide the necessary funding to Aboriginal schools to utilize Indigenous knowledge and teaching methods in classrooms. iv. Establish senior-level positions in government at the assistant deputy minister level or higher dedicated to Aboriginal content in education. 
#63 We call upon the Council of Ministers of Education, Canada to maintain an annual commitment to Aboriginal education issues, including: i. Developing and implementing Kindergarten to Grade Twelve curriculum and learning resources on Aboriginal peoples in Canadian history, and the history and legacy of residential schools. ii. Sharing information and best practices on teaching curriculum related to residential schools and Aboriginal history. iii. Building student capacity for intercultural understanding, empathy, and mutual respect. iv. Identifying teacher-training needs relating to the above. 10 
In 2015 , the government of Alberta stated that it was committed to renewing its relationships with Indigenous Peoples based on trust and respectful engagement. As part of this renewal , the government began the process of implementing the principles of the United Nations Declaration on the Rights of Indigenous Peoples (UNDRIP) and the Truth and Reconciliation Commission (TRC) of Canada Calls to Action.
In 2015 Alberta Education initiated a collaborative project to research how to improve the learning outcomes for Indigenous students in Alberta. The Organisation for Economic Cooperation and Development (OECD) was invited to shape and implement this research project. The collaborative study investigated evidence-based practices that contribute to improving educational experiences and outcomes for Indigenous students. They found four key findings.
A clear will among leaders in school districts to improve educational outcomes for Indigenous students at every level.

Promising practices are evident.

Practices that benefit Indigenous students also benefit non-Indigenous students.

Deliberate, sustained effort to achieve change at the system level.
The OECD  recommended six system-level priorities for accelerating change.
Monitor student well-being.

Make deliberate efforts to increase participation rates, in particular for early learning and senior education.

Increase student engagement.

Establish high-quality early learning programs.

Support teachers and leaders. 

Engage families by establishing respectful, trusting and positive relationships. 11
The Government also established three professional standards: the Teacher Quality Standard (revised), the Leadership Quality Standard (LQS) and the Superintendent Quality leadership Standard (SLQS) that include a required competency on First Nations, Métis and Inuit foundational knowledge that were implemented in September 2019. 
Fundamental Shift
Both the Alberta SLQS and the LQS identify the role of leadership "in pursuing opportunities and engaging in practices to facilitate reconciliation within the school community." These standards define reconciliation as the process and goal of creating social change through a fundamental shift in thinking and attitudes, increasing intercultural understanding.  Many individuals, communities, and jurisdictions are engaged in their own journey of reconciliation.  Building authentic, sustained relationships with local Indigenous Peoples and communities is central to this process.  
Learning must be authentic and occur alongside Indigenous Peoples.  It is important to understand that reconciliation will take time, as it is about repairing harm, mending broken relationships and creating and sustaining positive relationships.    
Reflection
How is your jurisdiction working to build authentic, sustained relationships with local Indigenous Peoples and communities to engage in the process of reconciliation?

What is your role as a superintendent in facilitating reconciliation?

What does the statement "All Canadians, as Treaty peoples, share responsibility for establishing and maintaining respectful relationships" mean to you in your leadership practice?
Related Resources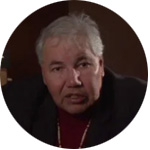 Chair of the Truth and Reconcilation Comission of Canada (TRC), Justice Minister Murray Sinclair, describes the importance of Education and Reconciliation.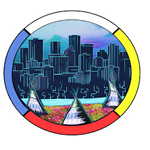 Elder Wilson Bearhead speaks about his personal connection to reconciliation.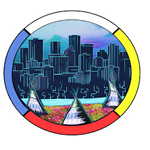 Dr. Patti Laboucane Benson & Allen Benson from Native Counselling Services of Alberta discuss historical trauma.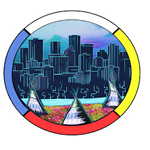 Presentations and Film Screening with Dawn Marie Marchand, Young Medicine and Coty Savard.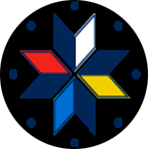 This website provides an opportunity for individuals to connect to reconciliation in their personal journey by selecting spirit, head, heart or body, each of which will lead to unique resources.

A beautiful educational short film about Métis resilience and stories to encourage revitalization of the endangered Michif language through development of a new Michif-language song. Andrea Menard's song, based on Tom McCallum's Elder stories, support communities and educators' actions toward reconciliation while they reaffirm connections to the Métis homeland in Edmonton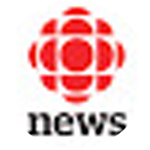 This article examines the complexities of reconciliation from Indigenous perspectives.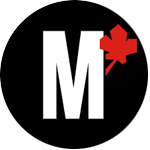 This article examines the complexities of reconciliation from Indigenous perspectives.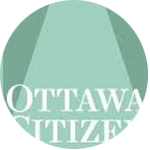 This article examines the complexities of reconciliation from Indigenous perspectives.
This is the Truth and Reconciliation Commission's 94 Calls to Action.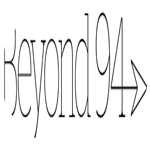 This interactive website allows users to explore the progress that Canada has made in each of the 94 Calls to Action.
ASBA Indigenous Advisory Circle Members provide some insights into how we can recognize when reconciliation has occurred.
ASBA Indigenous Advisory Circle members explore what reconciliation is and how it can be actualized in the classroom.
ASBA Indigenous Advisory Circle Elders discuss various challenges in education and the importance of letting young people know where the idea of reconciliation comes from.
ASBA Indigenous Advisory Circle Elders discuss how to support Indigenous students in our schools.
ASBA Indigenous Advisory Circle members talk about the importance of providing young people with a sense of self and pride through teaching the Indigenous history of Canada.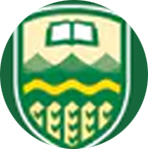 Indigenous Canada is a 12-lesson Massive Open Online Course (MOOC) that explores Indigenous histories and contemporary issues in Canada.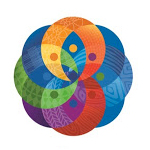 The animation has been created as a new education resource that explains where Intergenerational Trauma comes from and how it impacts young Aboriginal and Torres Strait Islanders (Australian resource that is also relevant to Indigenous Peoples in Canada).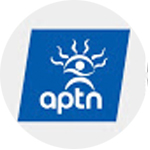 This video examines Intergenerational trauma and its impact on Indigenous Peoples in Canada.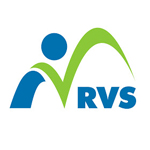 This RockyTalk features Rancheview student, Harmony, sharing her presentation regarding the need for reconciliation at the Innovators CAN Gala.
The document uncovers roots of trauma as well as provides recommendations to foster healing.
The document recommends initiatives to build hope healing and reconciliation.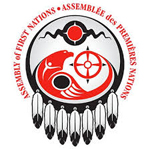 Rather than focusing on "gaps" and "deficits" this report suggests a more holistic approach to measuring learning which includes redefining what is meant by "learning success", and to develop an appropriate framework for measuring it.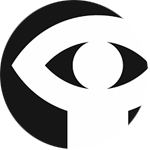 The National Film Board has a wide array of video's as well as educator materials that support Indingenous topics and reconciliation.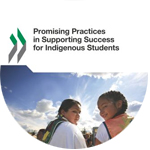 The report seeks to identify promising strategies, policies, programmes and practices that support improved learning outcomes for Indigenous students and to build an empirical evidence base on Indigenous students in education. The study investigates four areas in Indigenous education: well-being, participation, engagement and achievement in education.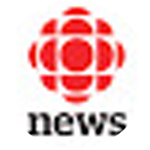 Cheryl Ward, Cindy Blackstock and Cowboy Smithx talk about reconciliation four years on from the Truth and Reconciliation Commission's final report.
A website feature education, research archives, reports and records relating to reconcilation. The site was created to honour "a shared vision held by those affected by Indian residential schools was to create a place of learning and dialogue where the truths of their experiences were honoured and kept safe for future generations."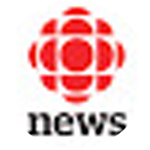 Prize-winning journalist Tanya Talaga explores the legacy of cultural genocide against Indigenous Peoples.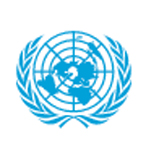 A universal framework of minimum standards for the survival, dignity and well-being of the Indigenous Peoples of the world and it elaborates on existing human rights standards and fundamental freedoms as they apply to the specific situation of Indigenous Peoples.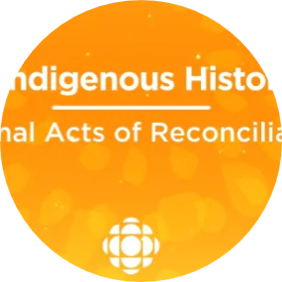 This resource identifies ten acts of personal reconciliation that can be considered and shared with others.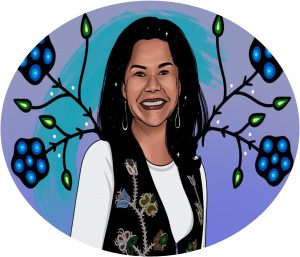 In a recent interview with the Globe and Mail, Dr. Ottmann discusses her understanding of the meaning of leadership, based on the Indigenous 7-generation philosophy and how we can bring it to life in our own leadership by answering the following questions both individually and collectively (organization) in our roles. Who are we? Where do we come from as an organization? Where are we going? What are our responsibilities? Dr. Ottmann also speaks to the difference between indigenization and decolonization.

A few years ago the Calgary Foundation developed this toolkit to help  non-Indigenous peoples interested in learning how to become an ally. With the recent tragic findings of Indigenous children's remains at the Kamloops Indian Residential School and growing awareness of the traumatic impact of other colonial policies on Indigenous Peoples, many Canadians are wondering how to learn about becoming an ally.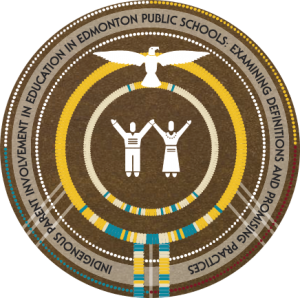 Edmonton Public System leaders were interested to learn how to increase the engagement of Indigenous parents/caregivers in their child's education and how success for Indigenous students should be defined. The inclusion of voices of parents, Elders and students was central to the research findings of what is meant by Indigenous parental engagement and students success, what it looks like, and how it can be realized in school systems.

This article describes a learning pathway for all educators to begin and or deepen their learning about Indian Residential School so that we can pursue reconciliation to  decolonize and Indigenize our education system. The article also shares many excellent references for further study. Angela Houle is a consultant for Indigenous Education with Calgary Catholic School District.
Footnotes
| | |
| --- | --- |
| 1 | Truth and Reconciliation Commission of Canada. Final Report of the Truth and Reconciliation Commission of Canada, Vol. 1: Summary. Honouring the Truth, Reconciling for the Future (Toronto: James Lorimer & Company, Ltd., Publishers, 2015).p. 6,7. Retrieved from http://www.trc.ca/assets/pdf/Honouring_the_Truth_Reconciling_for_the_Future_July_23_2015.pdf. |
| 2 | Watters, Hayden. CBC. 2015. Truth and Reconciliation chair urges Canada to adopt UN declaration on Indigenous Peoples. https://www.cbc.ca/news/politics/truth-and-reconciliation-chair-urges-canada-to-adopt-un-declaration-on-indigenous-peoples-1.3096225 |
| 3 | Truth and Reconciliation Commission of Canada. Calls to Action (Toronto: James Lorimer & Company, Ltd., Publishers, 2015). Retrieved from http://trc.ca/assets/pdf/Calls_to_Action_English2.pdf. |
| 4 | Truth and Reconciliation Commission of Canada. Final Report of the Truth and Reconciliation Commission of Canada, Vol. 6: Canada's Residential Schools: Reconciliation (Toronto: James Lorimer & Company, Ltd., Publishers, 2015),p. 11. Retrieved from http://www.trc.ca/assets/pdf/Volume_6_Reconciliation_English_Web.pdf. |
| 5 | ibid |
| 6 | Littlebear, Leroy. Naturalizing Indigenous Knowledge. (Canadian Council on Learning, 2009), 8. Retrieved from http://neatoeco.com/iwise3/wp-content/uploads/2015/08/NaturalizingIndigenousKnowledge_LeroyLittlebear.pdf. |
| 7 | The Aboriginal Healing Foundation. Historic Trauma and Aboriginal Healing (Ottawa: Aboriginal Healing Foundation, 2004), 4. Retrieved from http://www.ahf.ca/downloads/historic-trauma.pdf. |
| 8 | Allan, B. & Smylie, J. First Peoples, second class treatment: The role of racism in the health and well-being of Indigenous Peoples in Canada (Toronto: The Wellesley Institute, 2015). 3. Retrieved from http://www.wellesleyinstitute.com/wp-content/uploads/2015/02/Full-Report-FPSCT-Updated.pdf. |
| 9 | Alberta Education. "Education for Reconciliation." https://www.alberta.ca/education-for-reconciliation.aspx. |
| 10 | Alberta Education. Superintendent Leadership Quality Standard (Government of Alberta). Retrieved from https://education.alberta.ca/media/3739619/standardsdoc-sqs-_fa-web-2018-02-02.pdf. |
| 11 | Organisation for Economic Cooperation and Development. Promising Practices in Supporting Success for Indigenous Students. 2017. https://www.oecd-ilibrary.org/education/promising-practices-in-supporting-success-for-indigenous-students_9789264279421-en |