← Back to Conferences/Professional Learning
Workplace Wellness – CASS Supports for Implementation
Details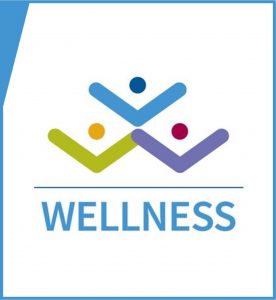 System education leaders recognize wellness as the thread that strengthens the capacity to meet Alberta's professional practice standards. They invest the time and resources to foster system-wide, comprehensive, collaborative wellness practices, leading to improved staff performance and healthy learning communities focused on student outcomes.
CASS supports building system leader excellence to ensure student success. System education leaders play a critical role in ensuring quality school leadership, quality teaching, and optimum learning for all students in Alberta. To meet the respective professional practice standard, all teachers, school leaders, and system leaders need to be in good health.
This series of three learning opportunities is intended to support your professional practice, and the design of your school authority workplace wellness plan based on Alberta Stories of Practice and CASS Workplace wellness resources. https://cass.ab.ca/resources/wellness/
Apr 27 - "Why" a Workplace Wellness Plan?
8:30 – 10:00 a.m.

"Why" a Workplace Wellness Plan?
To move forward with the creation of a Workplace Wellness Plan, system leaders will need to start with facilitating an organization's creation of a collective "Why". This begins by engaging all those who will be impacted by a Workplace Wellness Plan.
As a group comes together, you will hear about programs, practices or strategies that individuals wish to advocate for. The essence of creating a school authority workplace wellness plan is ensuring it is comprehensive and integrated. This means that you will incorporate various programs, practices and strategies that address all audiences and all dimensions of well-being.
System leaders will share their stories based on responding to these questions of practice:
How do you (did you) begin to plan for workplace wellness?
Who was involved in identifying the purpose or outcome of the workplace wellness plan?
What is the impact of developing a school authority workplace wellness plan?
How can developing a school authority workplace wellness plan address the professional practice standard(s)?
School Authority System Leaders/Facilitators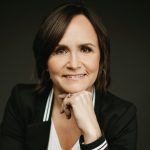 Char Andrew is the Health and Wellness Coordinator for Red Deer Catholic Schools. She is responsible for the development, implementation and evaluation of the Division's comprehensive school health program, including needs assessment, Staff Wellness Assurance Plan and data collection. Mrs. Andrew regularly communicates with RDCRS' Administration about the status of these programs, and frequently promotes wellness education through seminars, workshops, courses and special events that emphasize awareness, prevention and positive health behaviour change. Mrs. Andrew also works alongside Alberta Health Services to ensure that provincial information is communicated effectively at the school level.
---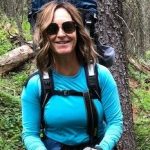 Cynthia Glaicar has worked for Foothills School Division for 20 years.  Her roles with the system have included teacher, vice principal, and principal and she is currently in her 3rd year as a director.  Her director portfolio is "staff and wellness learning".  Within this portfolio, Cynthia focuses on supporting staff learning from a very holistic view.  Wellness learning has become a priority in Foothills School Division and is the part of the wellness portfolio that Cynthia is directly responsible for.  She works with a team from both Learning Services and Employee Services to lead the wellness priorities within the system.
May 11 - What, Who & How...
8:30 – 10:00 a.m.

What is involved in the workplace wellness plan and who or how will you get it all done?
Workplace Wellness can best be achieved when all partners share responsibility and ownership for planning and implementation.  This includes:
Being engaged in the design and delivery of system workplace wellness planning. Specifically, bringing the outcome/purpose of the plan to life.
Deciding "what" will be involved in the plan. (e.g., programs, practices that are evidence and research-based, systemic professional learning plan)
Identifying who will be responsible for what, by when and at what cost.
Establish what evidence will be accepted to determine the outcome has been addressed.
System leaders will share their stories based on responding to these questions of practice:
What workplace wellness practices or programs have the potential to make a positive impact? How do you know?
What resources, including research, people, networks, print and electronic forms, might support your workplace wellness plan?
School Authority System Leaders/Facilitators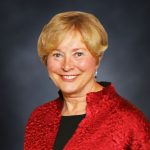 Dr. Dianne McConnell re-joined Parkland School Division in 2013 in the role of Associate Superintendent. She had teaching stops at various PSD schools early on in her educational journey.
As a registered psychologist and educator, Dr. McConnell brings over 30 years of broad experience as a lifelong educational leader and a strong commitment to student success to the Associate Superintendent role. In recent senior management positions with Alberta Education, Dianne played an instrumental leadership role in effecting systemic education change through both Action on Inclusion and Early Childhood Development strategies on behalf of government. In her work with Alberta Education, Dr. McConnell also served as project lead for Setting the Direction, a transformational initiative that developed the provincial framework for an inclusive education system in 2010. Dianne has served as a national board member of CNIB. Her family has strong roots in Parkland School Division, as her boys grew up in PSD and thrived in community schools. Her husband Roy is a former PSD Principal and is currently the Manager of Inclusive Learning Resources & Supports for Vision Education Alberta.
Felicia Ochs, Wellness Coordinator, Learning Services
---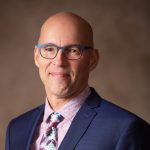 Dr. Wilco Tymensen began as a grade six teacher at Coaldale's John Davidson Elementary School (County of Lethbridge – what is now known as Palliser School Division) before accepting a position at St. Mary's School in Taber (Holyspirit School Division) in the early 1990s to teach high school sciences. In 1996, Wilco helped start the Horizon School Division's first outreach school, ACE Place Learning Center. In 2006, after leading ACE Place Learning Center from about 20 at risk high school students in its first year to serving over 250 students in multiple programs yearly (alternative junior high school, Mennonite alternative program, and outreach high school), Wilco moved into Division Office to take on the role of Associate Superintendent of Curriculum and Instruction. His responsibilities include: curriculum, technology, AISI, assessment, professional development, student achievement, safe respectful and caring schools, teacher evaluation, off campus programs, and liaison with Alberta Health Services. While in this role, Wilco has been a sessional instructor at the University of Lethbridge in the Masters of Education (Educational Leadership) program, a provincial executive member of the College of Alberta School Superintendents, and has a number of peer and non-peer refereed publications.  Wilco completed his Doctor of Education in 2015. He is a team player that empowers every person to excel in a changing society through stimulating and challenging learning experiences. When not working he can be found on single tracks around the world mountain biking with his wife Lisa.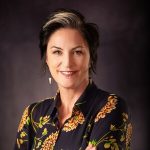 Amber Darroch has maintained an exemplary record over a twenty-five-year period as an educator in Alberta. Amber has taught elementary, middle and high school students across a breadth of grades and subjects from Grade 1 to Social 30 and served as a principal in elementary, secondary, and alternative settings as well as district principal and Director of Learning, before joining Horizon in 2014. She has been the Associate Superintendent of Learner Services since 2015.
Amber has a strong practical and theoretical background in educational leadership, holds a Master of Education degree from the University of Lethbridge (2005), possesses a strong skillset for supporting work in the area of teacher mentorship and leadership development, is committed to ensuring success for all students, and is passionate about promoting highly effective teacher practice. She has served in CASS Zone 6 leadership roles as well as the CASS Board of Directors.
In her spare time, Amber enjoys reading, travel, sports and spending time with her family.
May 25 - Impact
8:30 – 10:00 a.m.
How will you know if your workplace wellness efforts are causing a positive impact?
One of the outcomes of the pandemic is that staff and students' well-being has been affected.  Many school authorities have addressed and will continue to address  workplace wellness. With a heightened awareness and need  school authorities will be well positioned for success if they address workplace wellness with a comprehensive and integrated approach.   Knowing if your efforts to support workplace wellness are having an impact can support stakeholder assurance.
"Assurance arises from the combination of policies, processes, actions and evidence that help build public confidence in the education system. It is achieved through relationship building, engagement with education partners and by creating and sustaining a culture of continuous improvement and collective responsibility."
System leaders will share their stories based on responding to these questions of practice:
What evidence informed your decision to focus on workplace wellness?
How do you monitor and evaluate progress at the district and school levels?
School Authority System Leaders/Facilitators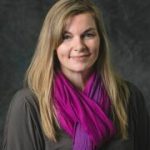 Natalie Morris, Supervisor of Learning Services – Connectivity for Fort Vermillion School Division.
---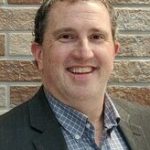 Paul Corrigan, Assistant Superintendent, Faith and Wellness for Elk Island Catholic Schools.
$40 for each individual session. 
Online registration is now closed. Please contact claudine.cortes@cass.ab.ca for info.
Goal:

The outcome/intent of these learning opportunities is to:

Support your professional practice and the design of your school authority workplace wellness plan based on Alberta Stories of Practice and CASS Workplace wellness resources. https://cass.ab.ca/resources/wellness/

Date(s):

Various dates; see tabs for more information

Location:

Online / Virtual