← Back to Conferences/Professional Learning
2021 VIRTUAL 55th CASS Annual Learning Conference
Please note that this page is for the 2021 event. Details for the 2022 Annual Learning Conference will be shared as details are finalized.
---

2021 Annual Learning Conference Highlights
XXXXXX

Session Descriptions and Speaker Bios

2021 Program at a Glance
Conference Details
The CASS Annual conference provides an opportunity to strengthen your leadership growth based on the CASS Professional Learning Goal – 2020-21: Deepening the understanding and applying the learning to support implementation of professional practice.
Based on your input to the Thoughtexchange question asking about your current learning needs, as well as advice received from the  SLQS Professional Learning Committee conference themes include:  Workplace Wellness, System Leadership, Assurance Framework, Continuity of Learning: Online Environment; Curriculum and Assessment, and Human Resources.  A continued focus on CASS Leadership Excellence: Alberta Stories of Practice ensures for system leaders to share current practices effective in their context.
Role-alike time has been extended given feedback from members for increased opportunity to network and collaborate with system leader colleagues.
Join system leader colleagues for networking opportunities to gain the tools and strategies to support you in your context and leverage student learning in today's classrooms.
The line-up of professional learning offerings is being guided by CASS' Comprehensive Professional Learning 2020-21 Plan, which was recently updated by the SQLS Professional Learning Committee. For further information, contact Director of Leadership Val Olekshy. It's all about the learning – not the event!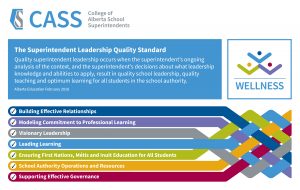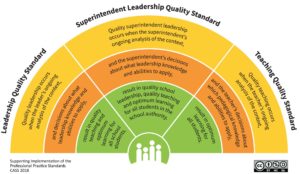 Keynote Description & Bio
The Ripple Effect – Dr. Greg Wells
Leverage sleep, food, movement and mindset to amplify resilience and health.
Let's face it – you need every edge you can get. Be more alert? Generate more ideas? See problems more clearly? Stay calm in a crisis? Maintain peak energy? Rediscover the joy of living? All of this is possible through the science of exponential health and performance.
Based on his global best-selling book The Ripple Effect, Dr. Greg Wells offers dozens of insights about what it takes to sleep soundly, eat smarter, move more and think clearly. Engaging and personable, Dr. Wells translates complex science into actionable insights and tactics you can use to supercharge your life and reach your full potential.
It's time we all embrace the fact that small daily decisions play a huge role in how we feel about ourselves, manage stress, recover emotionally from setbacks, strengthen mental health and live better overall. Beginning with the power of micro-improvements.  Dr. Wells teaches audiences how to build world-class habits and routines to optimize brain function, extend lifespan and amplify healthspan.
Key Learnings:
Make 1% gains in health habits to earn exponential performance results.
Sleeping soundly is the principal foundation of health.
Physical activity improves memory and problem solving and makes you happier.
Better eating boosts the immune system, lowers inflammation, and increases energy.
Eating smarter, moving more, and sleeping soundly create a ripple effect.
The ripple effect enhances your mental health and ability to think clearly.
BIOGRAPHY:
Dr. Greg Wells
Health and Performance Expert | Physiologist | Bestselling Author
In high performance business situations, the human mind and body have to work together for ultimate results. Dr. Greg Wells is a health and high performance expert who, as a scientist and physiologist, has dedicated his career to making the science of human limits understandable and actionable. In his informative and engaging keynotes, Wells draws parallels between elite athletes and top executives to help business leaders perform at the highest level, even when under the most extreme circumstances.
For more than 25 years, Wells has worked with some of the highest-performing individuals on the planet, including Olympic and World champions, as well as organizations ranging from General Electric to BMO, Deloitte, KPMG, BMW, Audi, Sysco Foods, YPO, and Air Canada. He is also committed to inspiring children and young adults through his close working relationship with several school boards and independent schools.
A veteran endurance athlete himself, Wells has participated in the grueling Nanisivik Marathon 600 miles north of the Arctic Circle; Ironman Canada; and the Tour D'Afrique, an 11,000 km cycling race that is the longest in the world. He is also a travel and expedition adventurer who has journeyed through every imaginable terrain and conditions in more than 50 countries.
Wells is the author of four bestselling books: Superbodies, The Ripple Effect, The Focus Effect, and his most recent, Rest, Refocus, Recharge: A Guide for Optimizing Your Life. He also hosted the award-winning Superbodies series, which aired on Olympic broadcasts worldwide in 2010 and 2012. As a speaker, Wells has travelled the world speaking at events such as TEDx and The Titan Summit, and has shared the stage with Robin Sharma, Richard Branson, Steve Wozniak, and Deepak Chopra.
Wells has a PhD in Physiology, served as an Associate Professor of Kinesiology at the University of Toronto, and is currently a senior scientist at the Hospital for Sick Children in Toronto. He is also the CEO and founder of Wells Performance, a global consulting firm committed to achieving the moonshot of helping teams, schools, and businesses become places where people get healthy, perform optimally, and reach their potential.
Conference Reading and Resource Materials
Role-Alike Summaries
Human Resources and People Services
Chinook's Edge School Division system leaders Ray Hoppins and Shawn Russell co facilitated this role-alike with Dr. Norman Yanitski CASS director. The group discussed HR topics resulting from the pandemic as well as labor relations and relationships. The group also responded to a Thoughtexchange identifying HR System leaders professional learning needs. (ie;  themes included: negotiations, investigations, sick leave, hiring practices, wellness and sharing stories of practice. Follow up inquiries please contact Ray Hoppins or Shawn Russell Chinooks Edge.

Summary for Human Resources and People Services
XXXXXXXXXXXXXX
First Nations, Métis and Inuit – Reengaging Indigenous Students in their Learning
This topic was recommended by the CASS First Nations, Métis and Inuit Education Action committee to address the concern from many school districts about the lack of engagement of Indigenous students in their learning during the pandemic.

Summary for First Nations, Métis and Inuit Education
XXXXXXXXX
Curriculum, Assessment and Technology
This session addressed the Ministerial order and the Superintendent Leadership Quality Standard through our conversations about assessment based on a Problem of Practice. Delegates developed a question of provocation collaboratively, which focused more that 70 system leaders in conversation about this problem of practice.

Summary for Curriculum, Assessment & Technology
XXXXXXXXX
Workplace Wellness
The session featured an Alberta School Authority Story of Practice from Medicine Hat Public School Division related to their very unique wellness coordinator position: Health, Wellness and Attendance Advisor. (See Roles and Responsibilities column 5 in the Padlet) The current Advisor, Sarah Scahill and Deputy Superintendent, Lyle Cunningham, described this Story of Practice. The presentation covered topics such as the problem of practice that led to the new Health, Wellness and Attendance Advisor position, wellness committee work, the process of building trust with all stakeholder groups, data collection, staff wellness support and accountability, and much more.

Summary for Workplace Wellness
---
The CASS Resource Library  is growing and includes numerous "made in Alberta" resources designed for system leaders that will support "pre learning" prior to the annual conference.  One example a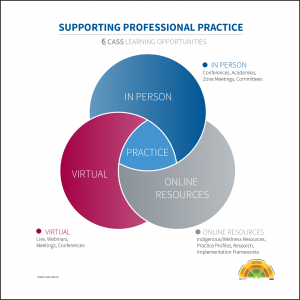 re CASS learning guides, which are intended to apply research, deepen understanding and enhance professional practice within the Alberta context. Learning guides have summarized recent CASS "Alberta Stories of Practice"  and include:
Conference Supporters
GOLD SPONSORS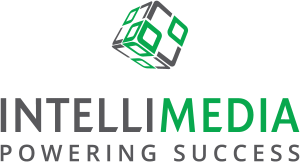 An experienced and trusted partner, Intellimedia offers services and solutions that maximize the value of systems and data to power and achieve organizational success. Equipped with extensive knowledge and experience in business process, data management, and integration, Intellimedia helps organizations expand capabilities of existing systems, as well as complements them with customized solutions. Our goal is to ensure solutions are tailored to help maximize all the benefits your technology and information has to offer. Intellimedia is committed to providing education analytics and integration solutions to help schools power student success! Among our flagship education solutions are Dossier Education Management System, SchoolEngage and InteliLink.
---

For over a century, Nelson has built and continues to strengthen its partnerships with educators and school administrators across Canada, and around the world, who enhance the ongoing development of trusted learning solutions aligned to curriculum expectations. As the education landscape continues to evolve, now more than ever, Nelson's mission to re-imagine and define these learning solutions, preparing students for tomorrow's workplace, remains at the core of our values.
Wherever learning happens, Nelson resources are designed to support the educational journey. From engaging and state-of-the-art technologies, to authentic classroom resources, to professional learning services, Nelson's commitment is steadfast in supporting lifelong learners.
---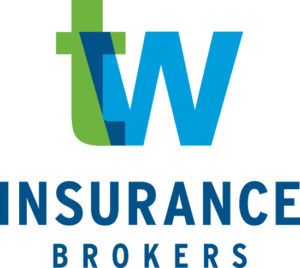 TW Insurance Brokers offers exclusive home and auto insurance rates and coverage to the Alberta Education Community. With over 85 years of experience and access to a variety of specialty insurance carriers, we will find the right coverage to fit your needs at the best value possible. We also offer our members 24/7 claims service with our exclusive Curo Claims team.
---

"Founded on the belief that Learning Begins with Hearing, Audio Enhancement has been developing audio solutions to empower learning for over 40 years. What started as an effort to help children with hearing impairments succeed in school quickly became a way to enable all students to hear and learn.
Sound reinforcement became even more critical when students and teachers returned to school wearing masks. With Classroom Audio Systems, teachers could continue speaking in their natural voices, not straining to be heard through a mask, and students could understand the lesson. Adding student microphones gives everyone an opportunity to participate in classroom discussions. In blended learning models, even remote students can be heard through classroom speakers, enabling complete classroom discussions.
Audio Enhancement products have been refined and developed over the course of its 40-year history. They offer value to schools before, during, and after the pandemic."
---

ThoughtExchange is the only Enterprise Discussion Management platform powered by patented anti-bias technology. Modern leaders use ThoughtExchange to quickly gain critical insights and improve decision-making for their districts. Whether you're engaging ten stakeholders or a community of 10,000+ people, ThoughtExchange allows leaders to drive strategic discussions at scale.
Since 2009, ThoughtExchange has been helping school districts across North America validate and align on top district policies, address student and staff success, and build trust with their communities.
BRONZE SPONSORS

ARTA has one of the best voluntary Retiree Benefits Plans in Canada. Established in 1995, the ARTA Retiree Benefits Plan offer options for different levels of coverage for Extended Health Care (EHC), with or without Emergency Travel coverage, and for different levels of coverage for Dental Care. The many options provide the freedom to select the coverage level that's right for members and their families.  ARTA is a member-centred organization, proactively identifying the needs of its present and future membership and providing information about programs and services to meet these needs.
---
Pearson is Canada's leading educational publisher, developing resources you can rely on in any setting for all core curriculum subjects K-­12. Pearson Canada's innovative learning solutions are created in collaboration with Canadian educators, with an emphasis on pedagogy, efficacy, and best-in-class content.
Pearson Canada sees the diversity of Canada's students as a strength and is committed to developing a full array of core curriculum, supplementary, assessment, professional, and early learning resources to help students of all ages learn at their own pace, and in their own ways.
Pearson Canada represents leading professional learning educators from Canada and around the world, including Heinemann, Pearson ERPI, Annick Press, Teacher Created Materials (TCM), Taanishi, Routledge Press, and more.
Find print, digital and hybrid solutions at pearsoncanadaschool.com.
$175 Individual Registration Fee
Online registration is now closed. Please contact claudine.cortes@cass.ab.ca for info.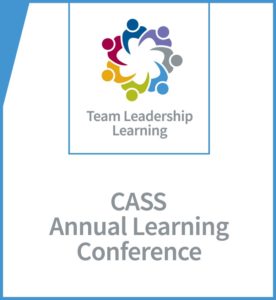 Goal:

CASS Professional Learning Goal – 2020-21

Deepening the understanding and applying the learning to support implementation of professional practice.

Date(s):

March 18-19, 2021

Location:

Virtual