November 1 - 3, 2023 - Fall Conference
---
The CASS Fall Conference brings together System Education Leaders and provides a learning opportunity that focuses on deepening the understanding and applying the learning to support implementation of professional practice.
This conference, part of a Comprehensive Professional Learning plan, provides an opportunity for members, invited colleagues and researchers, to share current stories of practices that are applicable for our context and based on the Superintendent Leadership Quality Standard (SLQS) or the Leadership Quality Standard (LQS).
---
CALL FOR PRESENTATIONS
We are committed to providing valuable professional learning opportunities to our members. Presenting at the conference gives you the chance to share your Alberta Story of Practice with other members.
Please submit your proposal, for sharing your story of practice, and/or research, by Friday, September 22, 2023. Sessions will be confirmed by September 26th with plans for registration opening shortly after. Session proposals should include, at minimum, one system education leader as a facilitator.  
---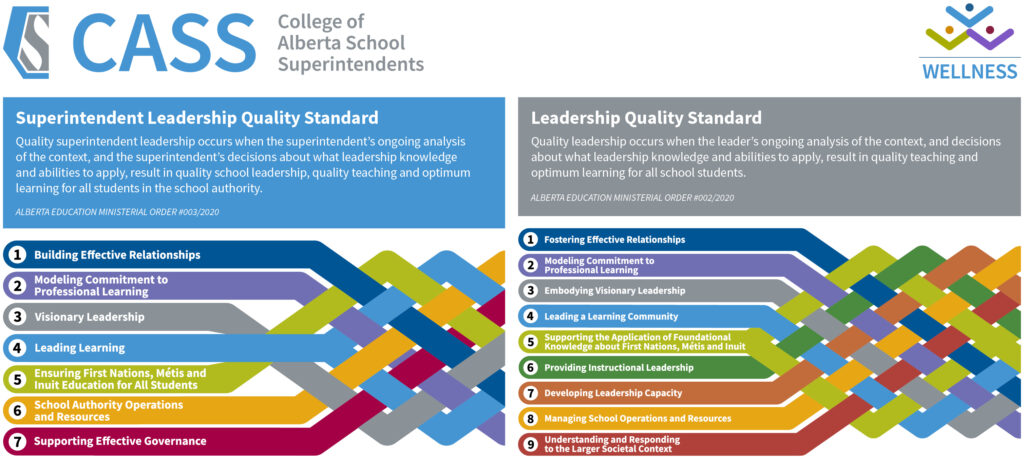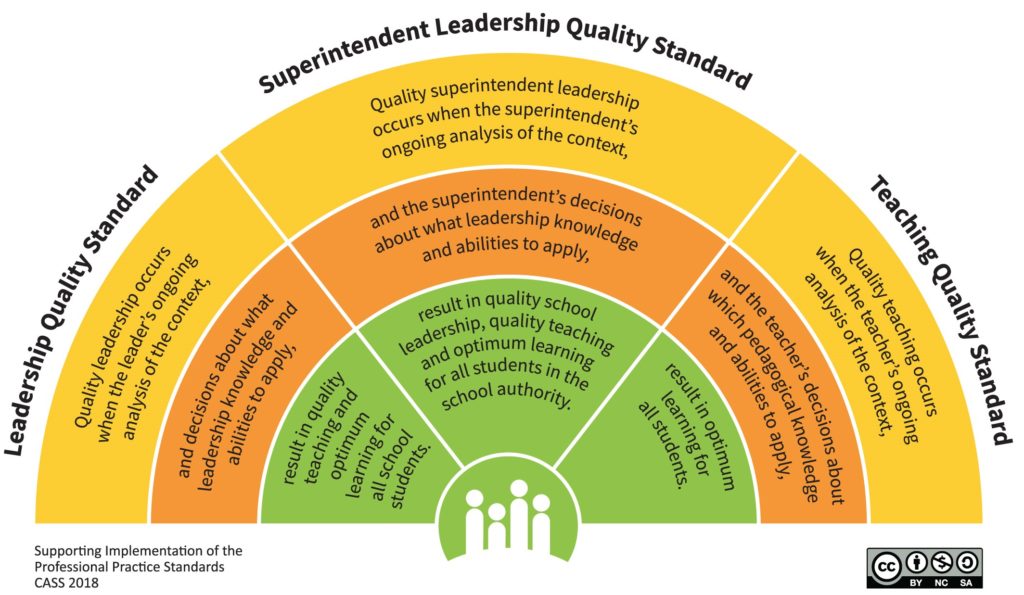 November 1 – 3, 2023
Wednesday – Friday

Deerfoot Inn and Conference Centre,
1500 35 St SE #1000, Calgary, AB
Treaty 7 Territory

$550 Member Rate
$650 Non-member Rate
Deerfoot Inn Conference Rates
Group Code 891584
Hotel Direct: 403-236-7529
Toll Free: 1-888-875-4667
Email: reservations@dfic.ca
Online: www.deerfootinn.com (enter dates on first page, will redirect to next page, click "add code", click "group attendee", enter group code 891584, click "complete reservation" and proceed with personal information) or ask for College of Alberta School Superintendents.
REGISTRATION AND PROGRAM DETAILS COMING SOON
CASS Resource Library – Alberta Stories of Practice Learning Guides
The CASS Resource Library  includes "made in Alberta" resources designed for system leaders that will support "pre learning" prior to the annual conference.  One example is the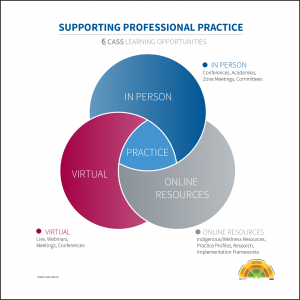 CASS learning guides, which are intended to apply research, deepen understanding and enhance professional practice within the Alberta context. Learning guides have summarized  CASS "Alberta Stories of Practice" webinars.
CASS Conference Archives
Missed a recent CASS Learning Opportunity?
The CASS Conference Archives include a list of conference concurrent session recordings and resources, alongside the program. You can find past learning opportunities and resources in the archives. (Thanks to all facilitators for your willingness to share the learning beyond the conference.)
THANK YOU TO OUR CONFERENCE SUPPORTERS
XXXXX
Twitter handle: @NelsonClassroom
Instagram Handle: @nelsonclassroom
Nelson is Canada's leading K–12 educational publisher and we have remained dedicated to our legacy of looking forward for over a century. Our commitment to the individualized needs of students, teachers, and administrators continues to fuel our innovation as an educational partner. In 2017, these efforts manifested in Edwin, Nelson's revolutionary digital platform that provides a common experience for deep, trusted content and boundless learning pathways. Nelson's visionary digital transformation embodies our promise of equitable, inclusive, and engaging experiences for all teachers and students.
---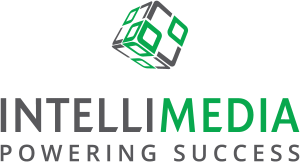 Intellimedia LP offers services and solutions that maximize the value of systems and data to power and achieve organizational success. Equipped with extensive knowledge and experience in business process, data management, and integration, Intellimedia helps organizations expand capabilities of existing systems, as well as complements them with customized solutions.  
An Edmonton-based Software Company, Intellimedia offers licensed software solutions, technical professional services as well as IT and management consulting to K-12 Schools and School Districts. With a well-established Client base in Alberta and numerous others throughout Canada and all around the world, Intellimedia has become a trusted partner to many School Districts, both large and small scale. 
Among our flagship education solutions are Dossier Education Management System, SchoolEngage, and InteliLink all of which help maximize the value of data as well as increase organizational capacity to ease administrative burden.
---

ExploreLearning is a Math and Science e-learning company, built by educators for educators. ExploreLearning programs encourage students to embrace their inner scientist and mathematician and develop deeper learning of foundational STEM concepts and 21st Century skills.
You can find Gizmos on New LearnAlberta.ca, for grades K-6.
Gizmos are fully aligned to Alberta Science & Math curricula for all grades and include French teaching and learning materials.
Our award-winning online programs — Gizmos®, Reflex®, Frax™ and Science4Us®— bring engaging, research proven, and highly effective instructional strategies to K-12 classrooms in over 80 countries.
Gizmos® form the world's largest library of interactive online simulations for Math and Science. Over 500 Gizmos help students develop a deep understanding of challenging concepts through inquiry-based exploration and real-world learning opportunities.
Reflex® is a powerful individualized, adaptive and data driven, game-based program designed to help all students develop automaticity in basic facts. Reflex combines brain science research with proven pedagogical methods and innovative technology to provide the most effective math fact fluency solution available today.
Science4Us® is a blended online program aimed at early elementary students. Science4Us allows educators to expose their youngest learners to critical Science content, while reinforcing Math and Literacy concepts.
Frax™  is an adaptive and game-based blended program that uses these latest research-based instructional methods to help all students understand fractions.
With ExploreLearning, all students can have success in math and science — and become lifelong learners!
---

IBM Canada K12 Education division has a team of over 30 dedicated professionals dedicated to the K-12 sector in Canada. For over 30 years, our IBM Canada K-12 team has supported school divisions across Canada on a wide range of initiatives including the co-creation and monitoring of strategic plans, co-creation of Learning Plans Leveraging Digital, student and staff access models, procurement strategies for devices, effective implementation strategies for both academic and IT initiatives, infrastructure optimization, cyber security, and many other infrastructure and technology initiatives.
We are also proud to be value added resellers for many vendors that supply technology solutions to schools across Canada including such as Lenovo, Palo Alto Networks, Cisco, Aruba, and Proofpoint.
XXX

Matific is an award-winning and pedagogically rigorous mathematics learning platform used by millions of learners world wide every day. Designed by pedagogical experts and developed with a goal of providing a deep conceptual understanding of the foundational building blocks in K-6 mathematics. Matific's vision is to provide every child in every country with a mathematical experience of the highest possible quality. To achieve this, we place our pedagogical principles at the heart of everything we do.
Matific has Alberta's new curriculum in the platform and can be used in over 48 languages.
---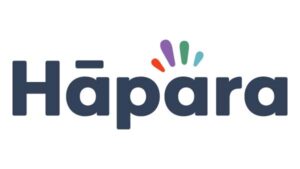 Hāpara is a research-based instructional management suite that follows John Hattie's principles to enable educators to create visible, differentiated and focused learning experiences. For a decade, visionary school divisions in Alberta have partnered with Hāpara on behalf of Alberta teachers and learners. Today, the Alberta Collaboration for Learning (ACL) is an open membership group of school divisions from across the province. The ACL shares their collective professional practice, resources and learning units/lessons that cover the entire K-12 Alberta curriculum, as well as the new 4-6 curriculum.
The results speak for themselves — especially in areas of inter-district collaboration, learner equity and student performance.
Equity
Driving equity in Alberta, Canada through the spirit of collaboration
How the Alberta Collaboration for Learning worked together to create more equitable learning environments for all Alberta learners.
New Curriculum
Understanding the new Alberta curriculum
Buffalo Trail Public School Innovation Coach, Katrin Heim, shares how to prepare and empower teachers for the new K-3 curriculum.
Achievement
Creating success for all learners at Wolf Creek Public Schools with Hāpara
A full case study that tracks student achievement data over the course of eight years using Hāpara.
---

The Edsby® social learning environment has been putting the connections between people, not just documents, at the center of K-12 education worldwide for more than 10 years. Edsby enables in-class, hybrid, and online learning, fostering rich communication between students, teachers, and families to drive K-12 student success. School districts, states, provinces, and countries adopt Edsby for community engagement, learning management, assessment & reporting, analytics, and student well-being. Edsby has received more than 70 industry awards and distinctions for its unusually wide set of capabilities in a single platform tailored to the needs of the full range of K-12 learners.
---

Boxlight is a leading provider of technology solutions for education environments. Our aim is to improve engagement and communication in education environments by offering a full suite of technology and software solutions. The Boxlight education suite includes interactive displays, classroom audio systems, technology to support STEM education and school-wide communication solutions. Our award-winning brands include FrontRow, Mimio, EOS Education, and Clevertouch. We strive to create innovative, user-friendly solutions that can fully integrate into any learning environment.
XXX

Apptegy builds products and provides services that empower you to run better schools.  Our products make it easy for administrators and educators to reach and interact with your parents, students, staff, and your community at large.  Our services support district marketing teams better manage and execute marketing.  In combination, Apptegy simplifies and improves schools' communications and helps you change how the public thinks and feels about your schools.
---

Evolution AV  are leaders in the audio visual landscape: designing, building, installing, producing, and supporting technology solutions for the world's most recognized brands – everyone from small businesses to Fortune 500 companies.
We have been providing professional audio visual equipment and services to clients across Canada for half a century, and we've worked with over 2500 schools, colleges and universities to easy-to-use audiovisual systems that enhance the learning experience.
---

Pearson is Canada's leading educational publisher, developing resources for all core curriculum subjects K-12; Literacy, Mathematics, Science, Social Studies and French as a Second Language. We see the diversity of Canadas students as a strength and are committed to developing a full array of core curriculum, supplementary, assessment, professional and early learning resources to help students of all ages learn at their own pace, and in their own ways.
Visit our website www.pearsoncanada.ca/alberta to learn about our latest resources! Tweet us @PearsonK12 to connect with us!
---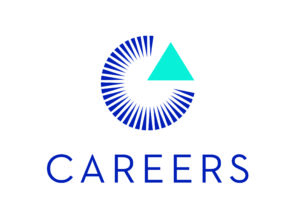 CAREERS is a not-for-profit foundation, bringing together industry, schools, government, and communities to guide youth into successful career paths. Each year we connect thousands of students with internship opportunities, providing youth a chance to try a career out while developing workplace skills. Together with our school partners we are motivating students by making the workplace an extension of the classroom, preparing young people for a future where they are in-demand.
SafeGen shares our vision of empowering youth entering the workforce, also partnering with educators, industry, and government to build a community focused on safety and wellness. SafeGen offers comprehensive resources to enhance safety awareness and preparedness for your students, including three online work placement preparation courses (HCS 3000, HCS 3010, and AGR 3000) as well as a comprehensive Mental Health in the Workplace course to enhance students' skills and wellbeing.
In 2023, SafeGen joined the CAREERS family, driven by a shared commitment to empowering youth in their journey toward safe and fulfilling careers. With SafeGen now on board, CAREERS gains the capacity to provide both work-integrated learning opportunities as well as the necessary accreditation to promote safety, thereby streamlining processes for educators and youth as they engage in career exploration.
---